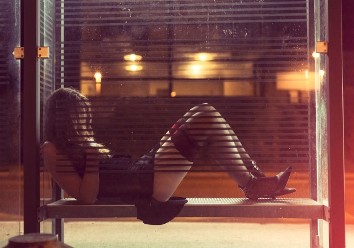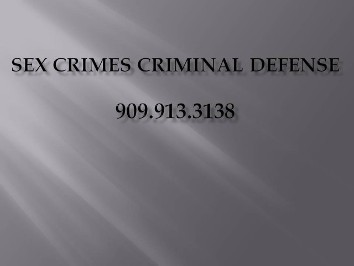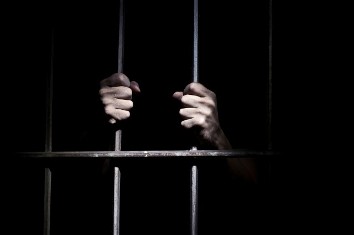 Sex Crimes Attorney Serving Chino, CA
Chino criminal defense attorney Christopher Dorado is an experience and aggressive attorney defending those accused of sex crimes in Chino, CA..
100% of attorney Dorado's practice is dedicated to criminal defense and initial consultations are provided at no cost to the accused.
It is a fact that sex crimes charges in San Bernardino county, including the city of Chino, are among the most complicated, heinous, and emotionally involved cases in the entire criminal justice system. Often times the cases involve Child Protective Services (CPS), novel scientific evidence, unidentified protected witnesses, sealed warrants, distasteful evidence, and biased jurors.
Many non-violent sex crimes convictions carry longer prison sentences than prison sentences for violent crimes such as robbery and murder. In addition, defendants convicted of sex crimes are required by law to serve a larger percentage of their already extended sentences. Furthermore, most sex crimes convictions also require the defendant to register as a sex offender with Chino Authorities.
The embarrassment, social stigma, financial cost, and emotional toll that comes from being accused of any sex crime seems insurmountable and can ruin a person's life even if the defendant is ultimately vindicated of the criminal charges.
If you or a loved one is charged with a criminal sex crimes in Chino, CA, including child molestation, rape, sexual battery or assault, indecent exposure, possession of pornography, lewd acts, prostitution, Sodomy, pandering, pimping, human trafficking, statutory rape, or any other sex crime, call sex crimes criminal defense attorney Christopher Dorado today.
Sex crimes criminal defense attorney Dorado handles all sex crimes in the city of Chino, including the cities of San Bernardino, Victorville, Rancho Cucamonga, Fontana, Ontario, Rialto, Redlands, Yucaipa, Hesperia, Upland, Montclair, Colton, Adelanto, Barstow, and more.
Call today for a free consultation with a Chino criminal defense attorney. 909.913.3138